Software Development
Award winning development
Professional Software Development Company
Truly, Sysress helps business move towards a better web and build software that always robust, reliable and secure.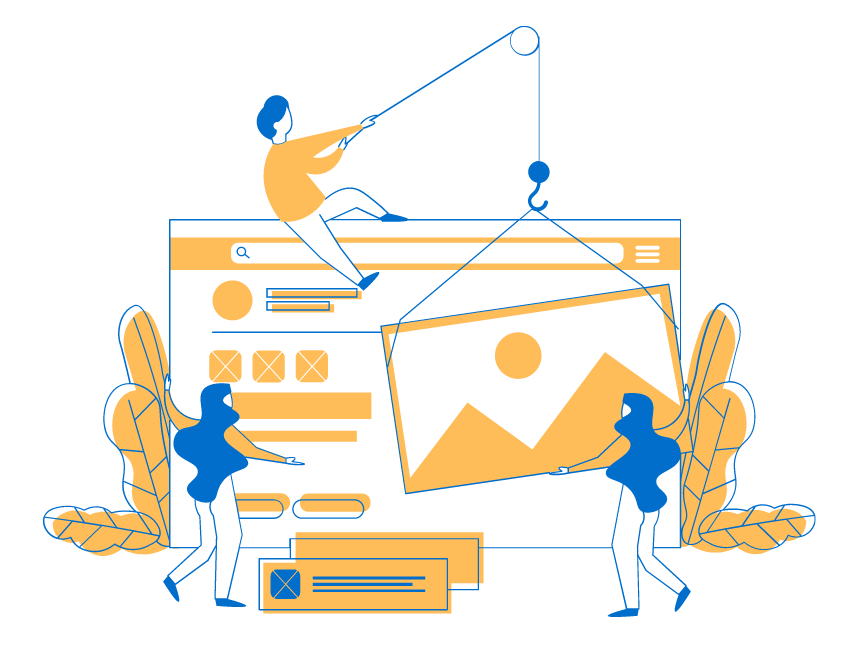 Your mobile apps development partner
Sysress develop web solutions that run smoothly across all devices and browsers. At Sysress, developers fundamentally develop applications which automate the everyday workflow of a business and makes life easier.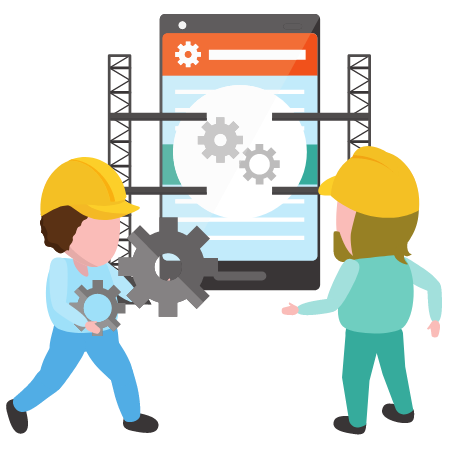 Full-stack Developers
A full-stack developer is competent to execute the tasks at any level of the technology infrastructure. Full-stack web developers in Sysress are familiar and comfortable with all layers in computer software development. It is very important to save time, avoid errors, and get the most from your investment. Hire a proven full-stack web development company that can handle the entire process from concept and ideation to finished product.  Sysress's full-stack development services include all types of frameworks and tools such as Node.js, Full-Stack, AngularJS, MongoDB, Express, React , StrongLoop Loopback, jQuery, Rappid JS, and jQuery Mobile.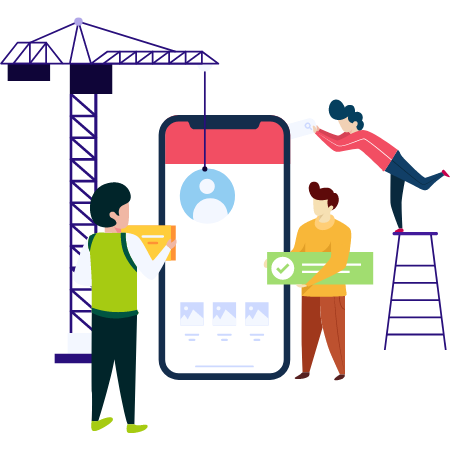 Custom Software
Custom software (also known as tailor-made software or bespoke software) development is the process of designing, creating, deploying and maintaining software for a specific set of users, functions or organisations. In fact, the right software can make or break a business. It helps to boost employee productivity, creates amazing experiences for customers and streamlines company operations. At Sysress, developers use their expertise to develop the best custom software for you - they listen, deliver the custom software solution that is tailored to your business needs and budget.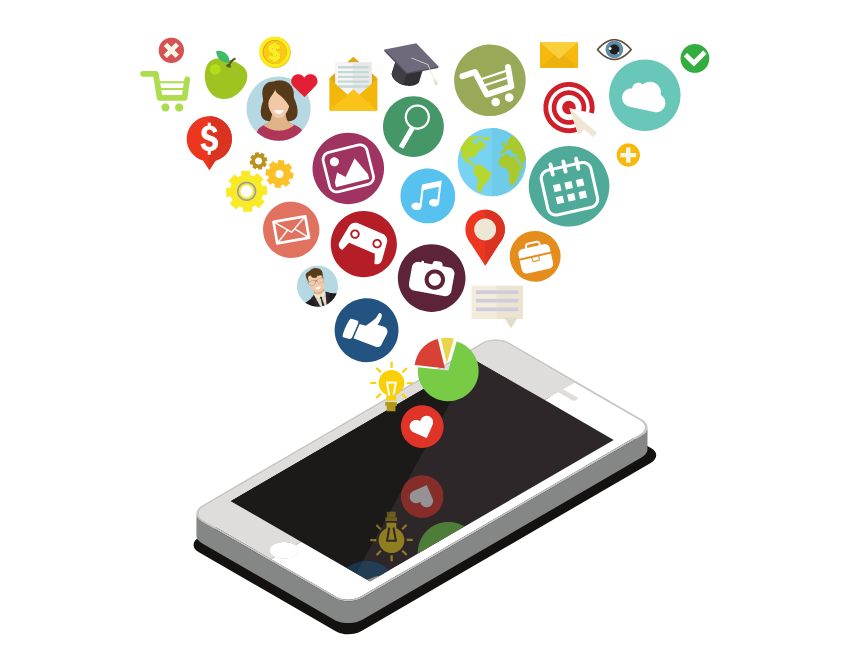 User Experience
If your business depends on a website and app – the user experience for your website will play a important role in maintaining and attracting your customer base.  Point often overlooked, most visitors decide within a matter of seconds whether to stay on your website or hit the 'back' button to look for something better. So the stakes are incredibly precious.  To be sure, User Experience Design (UXD or UX) in web design is the process of improving user satisfaction by enhancing the accessibility, usability, and efficiency of user interaction with websites. Sysress offers User Experience (UX) design which will iteratively improve your user experience throughout the time of our collaboration.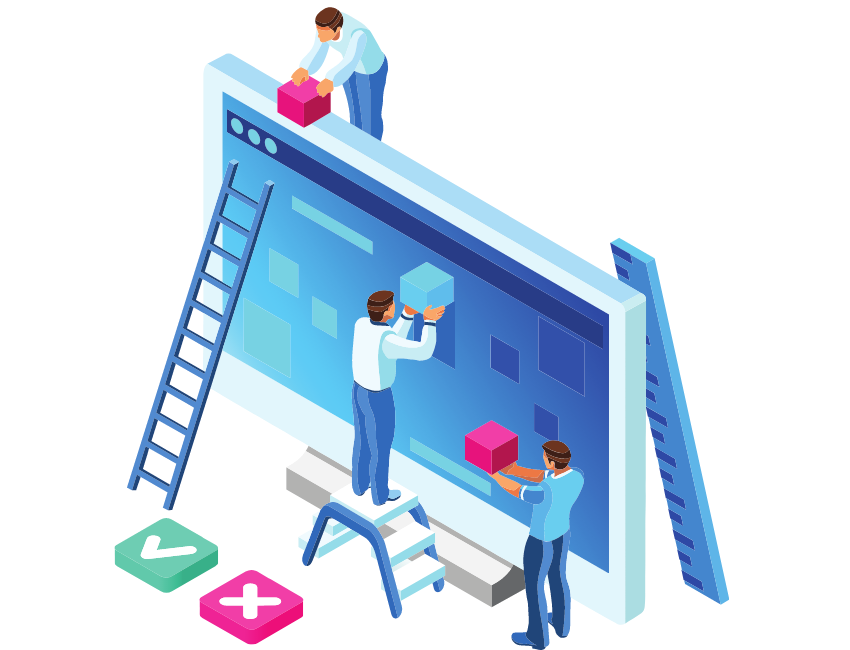 The future is here- UK's leading software development company Software Development Technique - Technology You Need
For instance, an agile software development technique is one of the best software development technique. It based on the concept of iterative development. In this technique, requirements evolve via collaboration between self-organised cross-functional teams. Important to remember, Sysress follows an agile software development method for all types of development projects. To point out, a team of software developers in Sysress uses agile Scrum and agile Kanban to ensure on-time delivery and agility for projects.
Always Use Advance Technologies
With Sysress, you can develop software for a variety of purposes. In fact, the majority of bespoke development works are created using open source tools. Sysress's developers are comfortable using a large number of new technologies. Additionally, don't worry if you need help with something complicated. Sysress excel at mastering new techniques and recruit our staff for precisely this ability.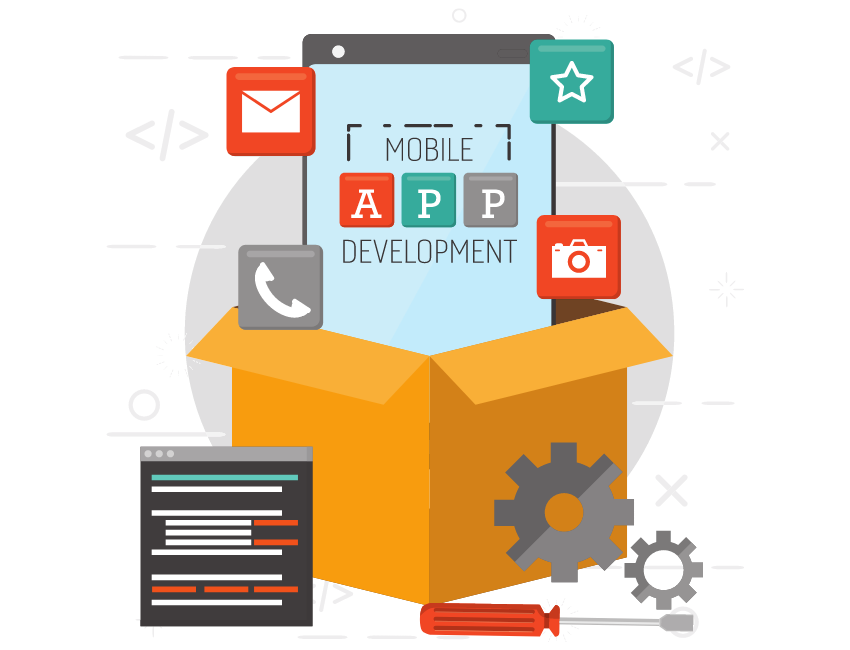 Grow Your Business From Today With The Best Software Company
Custom Software Development Services Transform Your Dreams Into RealityUK Based Software Development Company Most importantly, Sysress is one of the leading software houses in the UK with a team of skilled software developers extremely passionate about any software development. To get it right for you today, tomorrow, and in the future, Sysress continuously analyses the latest trends. Sysress also adapts to new solutions and use the most up to date technology available.
Above all, Software development takes high-level technical knowledge and organised, professional team to succeed. For the most part, a well-designed mobile app, responsive website or CRM tools could increase your business productivity and convert more leads. Notably, all it takes is a big idea and an experienced custom software development company to make it happen.
 Committed to People, Committed to the Future
Connecting in a better way
Obviously, the future will be more connected and data-driven than ever before–thanks to technology. Given these points, Sysress develops unique software to make work simple, inclusive and seamless communication with your customers and employees. A solution to create new business products and services that are destined to lead markets and create new revenue streams. Most importantly, it should enable you to manage, store and process all kinds of information efficiently and securely throughout your organisation.
Software development to fit your business demands
Certainly, software/app development is a process of several activities like planning designing, programming, testing, bug fixing & more. When your company needs a unique software, sometimes the best solution is to develop it to fit your business needs, which is why Sysress is the best development you can trust to deliver your requirement.
Fast and reliable
After all, technology plays a role in many of our daily tasks. You are so reliant on technology that it's become an essential part of your lives. On the whole, you are impacted when the technologies you depend on are less than one hundred per cent reliable, which is why Sysress take these very seriously delivering the fast and reliable solution you need.
Migration Service

Another key point, Sysress offers system upgrades, cloud-based migrations and other vital software modernisation services prioritising data integrity and uptime throughout an often daunting IT transition.
Better software developing for safer tomorrow
Indeed, software security needs attention during the complete lifecycle. Threats and risks change continuously. As a result, Sysress acknowledges this undertaking's importance and help in understanding how to tackle it by developing better software and following best practices. 
Listening to you, and answering with software
Sysress works with organisations to turn ideas into workable solutions, features and measured outcomes. On the positive side, Sysress's methodologies are well-researched to produce a robust framework for any project, code is thoroughly tested and maintainable.
Responsive Design
Build a user-friendly solution that is easy to use on a variety of devices and window or screen sizes. Likewise, Sysress's responsive design adjusts automatically to the size of the device's screen to allow the smooth user experience to visitors.
Get Free Consultation From Top Software Development Company
Verticals
The Only Compatible Software Development Company
Popular Software
 Accounting Software
Accounting software is a solution used by accountant, bookkeepers, other accounting professionals, and business owners. To succeed in running your business – you need accounting software. 
Accounting software can process and records transactions. It serves as an accounting and business information system from which company accountant, company directors, managers or decision-makers can monitor business processes and generate financial reports. 
Help Desk Software
Help desk software unifies all your information in one place, so your team can support your customers properly and faster. Your agents can answer customer calls, reply to emails, and chat with customers right within the software. 
Moreover, a help desk software also comes with mobile apps that allow you to stay on top of things without being tied to a desk. Using mobile apps, you can get instant updates about tickets, view customer information, and respond promptly.
Most importantly, Help desk software can be a cloud-based that helps you get real-time insight into the messages you're receiving from your customers and how your team is performing.
Learning Management System (LMS)
A Learning Management System (LMS) is a platform that helps instructors manage and organise educational materials online and conduct online courses. 
An important point to remember, learning management system (LMS) helps streamline the learning process by providing a central location for accessing material online and developing content. LMS software is used by schools, higher educational institutions, academy, etc. 
Sysress makes a system of this nature, simply call now for a free consultation.
CRM Software
CRM software is a system that helps businesses establish, sustain, and scale their relationships with their current and future customers. 
Customers are the most critical factor in any business.  Therefore, taking care of the customers has been an essential task for the business – the more the clients or customers are happy, the more products and services they will buy. 
You will notice that your relationships with customer become more valuable by using CRM software. The more information you store for your audience, the better you can target.
While many businesses use CRM software to manage customer relationship, CRM software is also used in the same way to manage the business, sales leads, contract wins, clients and employees. 
HR Software 
Certainly, HR software is a system for optimising and managing the daily human resources tasks and overall HR aims of an organisation. HR software makes it possible for managers and HR staff to fully utilised their time and resources to produce a more productive and profitable outcome.
Furthermore, HR (human resources) solutions can simplify numerous HR-related tasks using customisation and automation features. Sysress can build the best HR software that can help you understand your employee performance management tasks.
Project Management Software
In brief, project management software (PMS) can help plan, organise, manage resource tools. Project management software can also handle scheduling, cost control and budget management, quality management, resource allocation, collaboration software, communication, decision-making, time management and documentation or administration systems. 
Project management software (PMS) has become wildly popular in recent years, and that means there are plenty of options. Whether you're looking for a simple way to organise tasks or a robust, enterprise-grade system, there's a PM tool Sysress can build for everyone. 
Email Marketing Software
Email marketing software is a type of online platform marketers, business owners use to not only conduct their email marketing campaigns but monitor how successful they are.
Surely, email marketing software can be used for a variety of different purposes. With a range of services, tools and resources, the software allows marketers to do much more than simply send emails. However, having the right email marketing software can also integrate with your other valuable software. 
Inventory Management Software
Certainly, inventory management software is used to track stock levels, sales processes, quotes, orders, and deliveries. It can also be employed to generate production-related records such as work orders and bill of materials. Companies make use of this solution to avoid overstocking of products and outages. 
Importantly, an inventory management system often automates many inventory-related tasks. For example, the software can automatically conduct calculations, collect data, and create records. This not only results in cost and time savings but also increases business productivity.
Retail Management Software
To enhance business management and performance, you would need retail management software. Likewise, functionality includes POS, store operation and back-office applications, stock management and reporting and analytics.
To point out, Sysress builds bespoke retail management software that includes functionalities such as the management of customer relationships (CRM), point of sale (POS), inventory management, employee management, cost management and retail accounting. Call Sysress now to know more about custom retail management software.
ERP System
ERP stands for Enterprise resource planning and refers to a type of software that companies use to manage day-to-day business activities such as risk and compliance management, project management, supply chain operations. 
There is a lot of Enterprise resource planning software in the market. Each ERP software is reliable in each area of working. But a perfect ERP solution should be built-in with the core concept of all the relevant field, third-party integration to further developments and third-party integration to further developments and proper support system. 
IT Asset Management Software
IT asset management software is a system designed to help people keep track of their assets. Both businesses and individuals can use IT asset Management Software. 
Obviously, IT Asset Management (also refers to ITAM) software provides a central database that helps you manage assets throughout their lifecycle more easily. 
Sysress makes programs of this nature, including versions designed for special applications.
Task Management Software
In fact, task management software tools around in the marketplace for a long time. A task software solution can diagnose problems in the workflow with ease, can have a clear sense of the project's development, and can intervene in time to assure the project's success. 
Equally, task management software helps the organisation so that teams work at their full potential. Task management software will help you spend more time building your businesses and less time managing them. Also, it is one of the essential tools for coordinators at any level. 
Sysress knows how to build a task management software that enhances your productivity by helping you track key milestones, accomplish tasks and set dependencies.
Advanced Software Development, Advanced Research For Advanced People
Frequently Asked Question
Empowering the Internet Generation
What is full-service software development?

In brief, a broad range of development services from beginning to the end of an application's lifecycle – typically Q&A testing, project management, UX/UI design and branding, support and monitoring.
Sysress provides complete, innovative applications and software solutions.
How much software development cost?

Significantly, the cost of the software will mostly depend on the number of features and technology you need. To cut costs, you need to make a list of top priority features and secondary functions. Beyond doubt, a significant investment, but a correctly implemented custom software solution will pay for itself promptly.
To get the best idea of what you will pay, simply contact Sysress.
What are the best software development methodologies?
-DevOps
-Agile
-Waterfall
– Rapid application
What does custom software development mean?

In short, custom development means tailoring software that has unique specifications which are not readily available in the general marketplace. Equally, it is crucial for every online business in this hour of automation and digitalisation. With top-class custom development, you can achieve enhanced flexibility, customised support and maintenance. On the positive side, you can increase safety and grow your company multifold beyond traditional limits.
Without delay, call Sysress now for a free consultation. Sysress has experienced in the creation and development of sophisticated software that is demanded to cooperate with other systems and software. 
What is Agile Software Development?
To clarify, agile is a term used to define approaches to development emphasising incremental delivery, continual planning, team collaboration, constant planning, and learning, instead of trying to deliver it all at once near the end.
What is the software development life cycle? 
Surely, software development life cycle (SDLC) is a systematic process for planning, creating, testing, and deploying a software system. SDLC process aims to produce high-grade software that meets customer expectations. Life cycle also referred to as the application development life cycle.
Engineered For Excellence-Full Service Software Development Company
"We truly could not be more impressed with the team at Stratus. They delivered amazing results - our sales greatly increased."


"We had worked with other SEO companies, but it was clear from the outset that Stratus is different. The results speak for themselves."


Ready to grow your business? Get in touch.